Our Facility
---
At Preform Specialties, our experienced engineers, state-of-the-art blending lab, and quality control process allow us to deliver a variety of tungsten carbide grades meeting a wide range of hardness and strength characteristics.
Industry leading shaping and sintering capabilities
Intricate shapes & high-volume production
Exceptional sales & customer service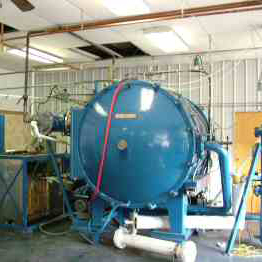 Processes
Decades of leadership in the carbide preforms industry assures that we can do more than deliver parts; we become your dedicated partner in success. Our processes have evolved over the years to deliver on prompt quoting, fast turnaround, and reliable quality, every time.
Blending proven formulas to create carbide grades suited to your unique application.
Quality Control testing by our metallurgical team assures grade fitness prior to production.
Engineering a detailed CAD/CAM model of your specified preform to provide accuracy and consistency with every order.
Pressing and Shaping transform carbide grade powders into preforms, blanks, and rods with the specified dimensions and tolerances.
Sintering in cutting edge vacuum furnaces hardens the carbide in preparation for shipment.
Inspection and Packaging are final steps in assuring that your order has been processed correctly and is on its way to you in a timely fashion.
An organization-wide commitment to quality, affordability, and service has made Preform Specialties and Carbide Metals a reliable partner in delivering long-lasting carbide products. Call us today at 1- 800-321-9079.